Why Dhingra Shoe Interlining ?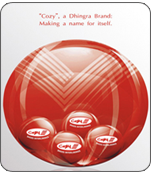 Durable
Reliable
Affordable.
Unmatched quality with scientifically proven manufacturing process.
Efficiency is of prime importance and superior quality levels are maintained without fail.
Technically advanced product knowledge
Products are Scientifically processed
Latest Technology
High End Machineries .
State-of-the-art- Equipments
Skilled workforce
Well Trained labor
Managed by Engineers
Technically qualified supervisors.
Dust Proof Production Environment
Clean Atmosphere
Dust free environment
Protective gloves used all times
Shoe's are always covered
Warehouse
Customized Warehouses
Large Storage facilities
All Facilities Owned
Safe & Secure
Multiple Locations across the country
Logistics
Large transportation fleet
All company branded vehicles
Provides efficient and
swift movement